Meet Our Staff
---
Program Coordinator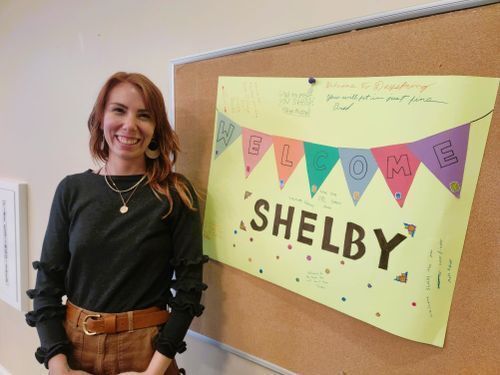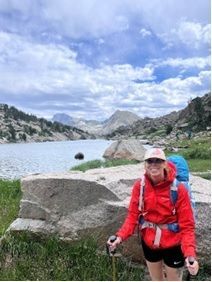 A Warm Welcome to Shelby Mouser
Shelby joined Day Spring as its College for Living Program Coordinator in December 2022. Shelby graduated from Spalding University with a degree in Communications. During her undergrad she interned with Harbor House of Louisville where she fell in love with nonprofits and the world of adults with ID. Her passion lies in making connections with the residents and their loved ones while also planning a schedule that will enable the resident to live an independent, fulfilling and healthy life.
Outside of work Shelby loves to do all things outdoors and is especially interested in backpacking. She also enjoys hanging out with her dog, Panda,  and going to local restaurants and breweries with friends.
"I am so excited to be a part of this amazing program and have the opportunity to make a difference in your loved one's lives." --Shelby
---
Life Skills Mentors
Jessica Olsen

Tristan Pierce
Program Summary
The College for Living allows for independent living in a campus atmosphere, with as needed support tailored to young adults with disabilities. Support is provided to students in a variety of ways, including mentorship, weekly classes, and unique resources.
Mentorship

Mentors are present daily in four-hour sessions to provide person-centered support, skill building and education. Our mentors all have different life experiences and backgrounds, creating diverse perspectives and unique outlooks.

Courses

Students attend weekly classes to learn life skills necessary for living independently. Our course calendar, published monthly, outlines core curriculum courses with additional educational and recreational opportunities.

Curriculum

Our program is responsive to the evolving needs of our students as they grow and learn. Students living on campus participate in the College for Living Advisory Council to plan future courses.

Resources

Each student has an individual plan and access to resource development. Students also have access to off-shift professional support 24/7 for emergency situations.
---
Additional Support
Students have the opportunity to enroll in additional support plans on an as-needed basis to work on specific goals and skills that require additional time outside of the general education plan.
The care support plan is designed to assist an individual in completing tasks and/or accomplishing other activities of daily living.

The education support plan is designed to support student goals by providing one-on-one educational opportunities.

Professional services consultation is a project-based service offered to students as they reach new levels of independence.