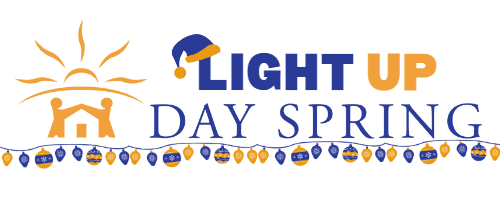 Tis the Season! It's time for our annual Light Up Day Spring event. Join us for fun and cheer! This event will include: Tasty Treats, Holiday Music, an Ugly Sweater Competition, and Holiday Displays that Amaze! Even a special visit from Santa and his Elves!!!
Join us: Friday, December 9th 5:00 PM - 8:00 PM at our main campus 3430 Day Spring ct, Louisville, Ky 40213
This is a free, public event, but please RSVP by December 7th as space is limited. RSVP HERE
Here at Day Spring, our mission is to provide residential support and services that empower people with developmental disabilities to live joyful and fulfilling lives. Join us for an amazing experience and light up our residence lives with Light Up Day Spring!