Residential Support Services
Our residential options include small group homes, staffed residences, apartment buildings, in-home services, and family home providers. Our programs are person-centered and include 24/7 staffed residential support for daily living, community access services, transportation assistance, financial management, and community living supports. The majority of individuals served at Day Spring receive support through the Supports for Community Living Medicaid waiver. 
Day Spring is the only organization of its kind to offer a service delivery model to support independent living and the development of life skills through the College for Living. This program is tuition-based and designed to empower young adults with disabilities to transition into independent living after reaching their individual goals. 
Please contact our Intake Coordinator to discuss your needs and interests. The Intake Coordinator can be reached at (502) 636-5990 or by sending an email HERE.
---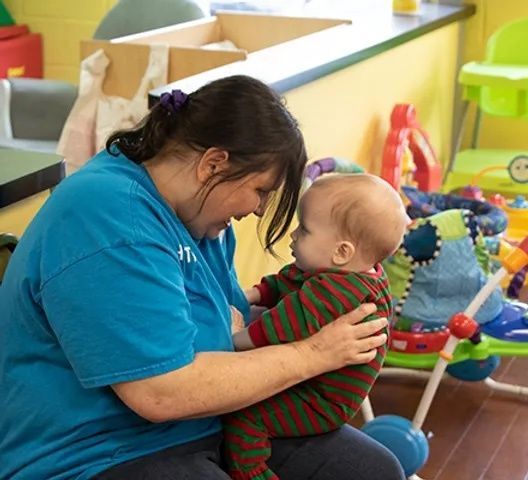 Through community access, Christie got the support she needed to volunteer at the YMCA. Now she has a job working in the childcare center. Read her story HERE.