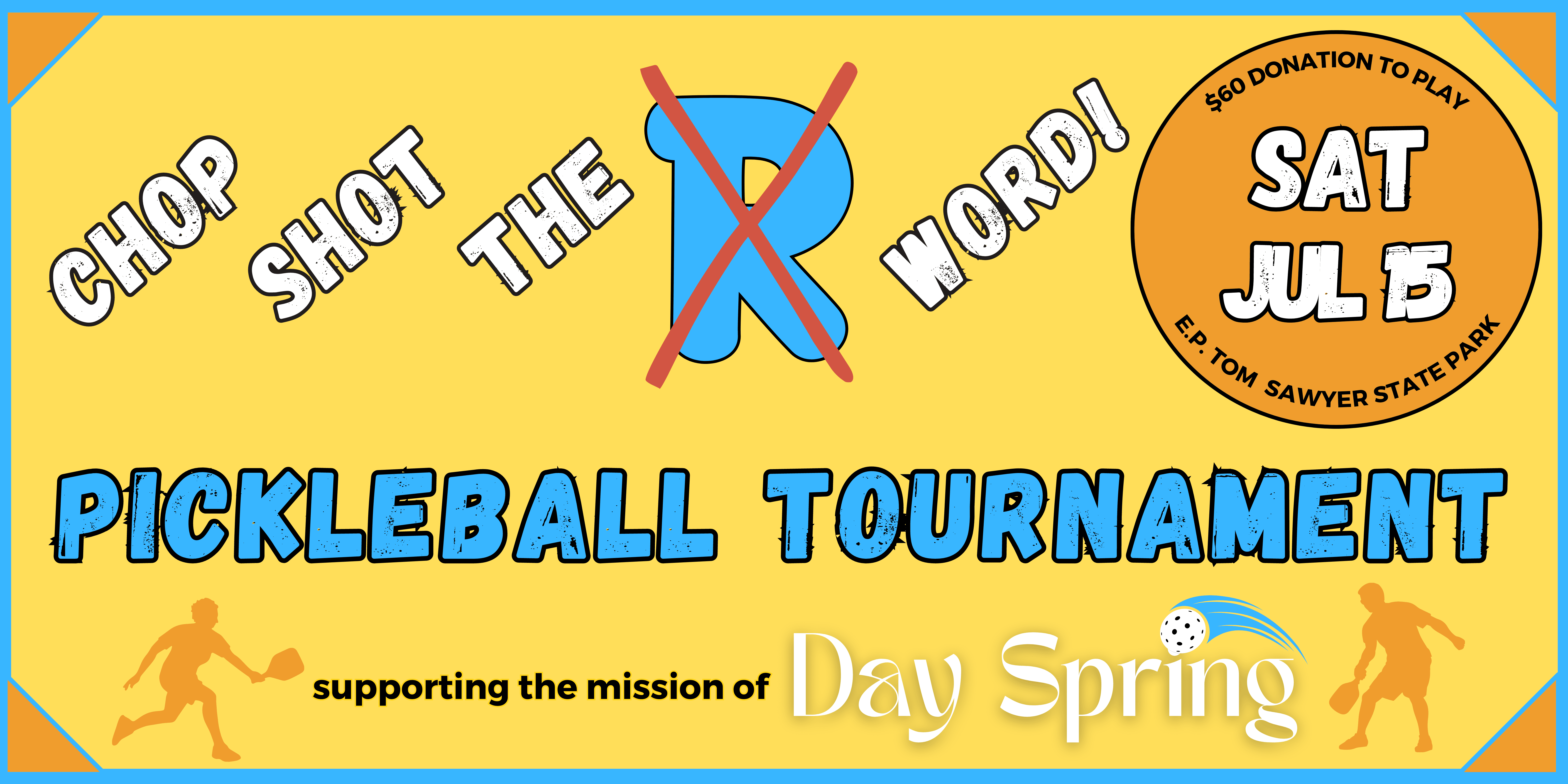 Registration is now closed! However, please send us an email at events@dayspringky.org if you would like to be an event volunteer or sign up as a player on our waiting list. 
 
Become a Champion for adults with disabilities!
Save the date for the Chop Shot the R Word Pickleball Tournament, an exciting opportunity to advocate while having fun!
On July 15th, sponsors and teams will gather for some quality court time, tasty treats, fun prizes, and great comradery. 
Join us for a fun day of play and become a champion for adults with intellectual and developmental disabilities! 
All proceeds will benefit the residents at Day Spring.