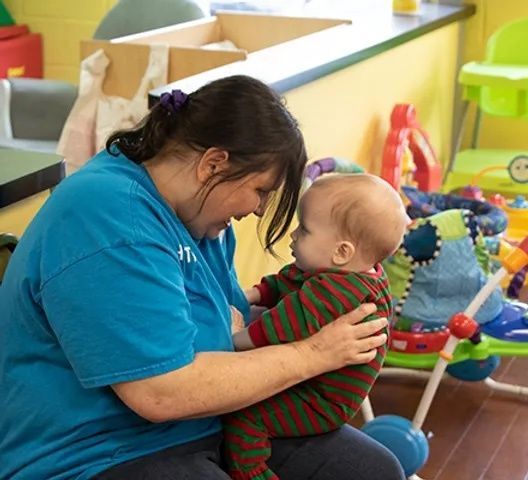 At Day Spring, we believe that each person has a gift to contribute and that we make the world a better place when we can contribute our gifts. Historically, people with developmental disabilities have been EXCLUDED from participating in the community in ways the rest of us take for granted at school, church, and jobs. Thankfully that has changed, but even now, supports are often needed to make sure our participants have equal opportunities.
Christie began volunteering at the Southeast YMCA and for two year helped in the daycare area. Christie loves children and was a natural in this area of volunteer work. Christie knew her job well and required minimal staff assistance. Through support at Day Spring, Christie was able to gain the independent working skills needed to turn her volunteer role into a paying job! . She learned how to clock-in, maintain a schedule, and work with her supervisor.
We are so proud of Christie for her confidence and determination to land a job and excel at it!