JOIN US on May 20th! 
We are opening our doors to the community on Saturday, May 20th from 1:00-4:00 p.m. and welcome all prospective students and their families! This is an opportunity to learn more about our residential and commuter programs! Day Spring is passionate about serving IDD young adults who have the ability to live independently and make a difference in our community.  From new graduates into the younger 40's, this program can grow independence, confidence, and a social peer group. 
Please RSVP to Program Coordinator, Shelby Mouser, by email shelby.mouser@dayspringky.org
We look forward to meeting you!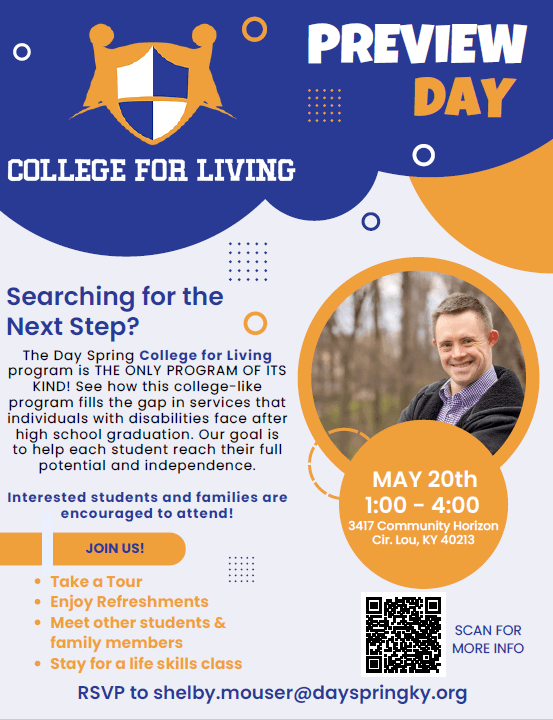 The College for Living began from a vision to create a "college-like" experience for young adults who otherwise may not have access to learning life skills with a network of peers. This tuition-based program supports residential and commuter students with individualized education and care plans designed to foster independence.